Planned city, now abandoned, former USSR
Central planning is not what New York needs; we need less government planning and a reduction in the role of government.
New York starts in the race for jobs with two strikes against it: one of the highest total tax burdens in the nation and excessive regulation coupled with bureaucratic administration. These are the problems that need to be addressed.
Marisa reminds us who's riding in Cuomo's clown car.
The composition of these councils also demonstrates a failure to understand how to achieve economic development as a majority of their members are drawn from academia and government.
Marisa provides alternative suggestions for shocking Upstate back to life. Be sure to read the whole thing.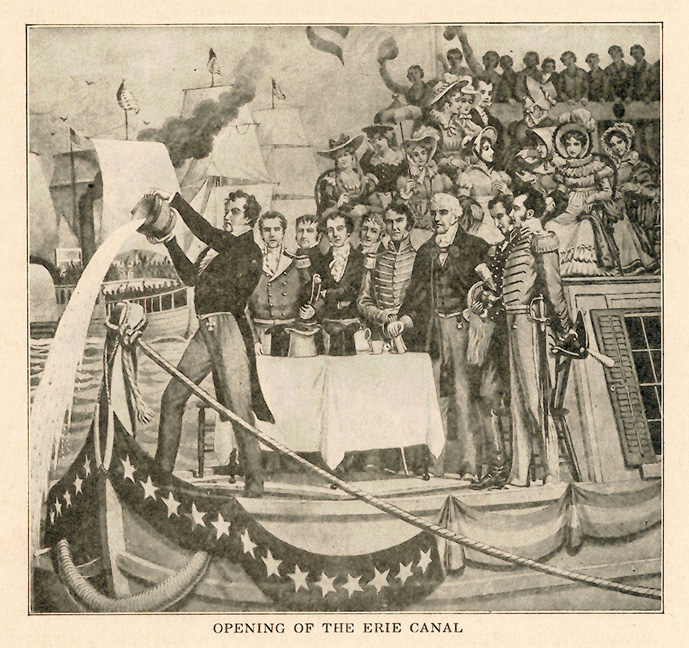 Opening of the Erie Canal, 1825