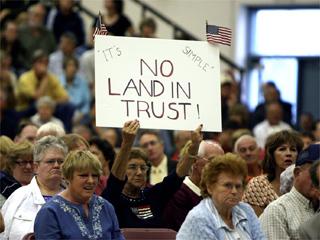 Update: or is it only postponed?
In its statement the Interior Department did not articulate as to why federal officials reviewing the application considered it incomplete and added the Cayugas could resubmit the application.
The nation owns more than 1,000 acres in its ancestral homeland in both counties around the north end of Cayuga Lake. The tribe needs the land placed into federal trust to open a gaming facility similar to the Oneida Indians' Turning Stone Resort Casino in Verona.