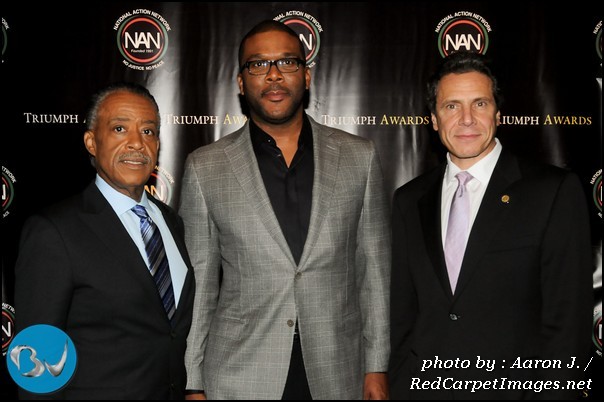 Andy Cuomo poses with pal Al Sharpton
Gov. Cuomo played footsie with a possible minimum- wage increase yesterday, calling a hike a potential job-creator.
He acknowledged the argument of Senate Majority Leader Dean Skelos and other opponents that an increase could lead small businesses to cut jobs — especially for young, less-skilled workers.
But, he told reporters at the Capitol, "As a general rule, I don't believe [increasing] the minimum wage costs jobs if it's an intelligent increase. I believe it can create jobs, as a matter of fact, and create spending. The question becomes, what numbers?"
Increasing the cost of entry-level employees will result in fewer employment opportunities for the youngest, least skilled New Yorkers. Candidate Cuomo needs to read up on basic economics.